Welcome to The Front Line.
Thank you for visiting Sound Sports Net – we look forward to coverage of high school sports and more in the future.
Starting in August, we will be preparing for Football around the Pacific Northwest.
For those who have enjoyed our coverage, we thank you for your patronage and encourage you to pass along to families and friends we're coming to your cities and towns.
We would like to partner with local businesses and regional companies that believe in the power of social media, in a forum and format that is accessible for everyone, anytime, anywhere. Without support from the local communities, this venture is not possible.
We thank you for sharing and spreading the word of SSN, we look forward to delivering quality, informative, and entertaining content of what matters, local sports for the world stage.
SSN believes strongly in the inclusion of community, the families of student-athletes, and actively welcome those who desire to participate in our website activities, without discrimination or limitations of abilities. We invite, encourage, and believe in the education process of one and all, in order to be informative, educational, and entertaining.
We operate under the auspices of transparency, credibility, accountability, integrity, and honesty. In which, it makes for a quality formula, building trust, establishing meaningful relationships, and cultivating a culture of cohesiveness with all involved.
Sound Sports Net is locally owned and operated, licensed, and registered with the Washington State Department of Revenue. We engage in professional and ethical business practices, with our mission to be accommodating, accessible, and actively involved in communities and supporting their youth.
If you know of a business, or a business owner, and would like to support our coverage of high school sports, please email to: admin@soundsportsnet.com – as we are involved with participating schools throughout Northwest Washington.

Your patronage and support are greatly appreciated. We look forward to expansion throughout the Northwest region in the Fall of 2013. For more information, email to the address above and read further in our mission statement.


Click the respective logo below to access the stream of the events. Please, also fill out the prompt box with your pertinent information, which will NOT be released to any third party, because we respect your privacy. Thank You for your participation:

Check the Archives section below for all of our previous events.
Special thanks to our sponsors and patronize our sponsors, mention you seen and heard the webcasts on Sound Sports Net.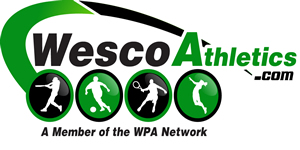 ***
Archives:
Basketball and Wrestling webcast archives available here. Click this to access the archives.
All football webcasts for 2012 season are in the Archives section. Click this line to access.

***
Below are the direct links to the athletic conferences and district websites for Northwest Washington.